Traditional metal braces
Traditional metal braces are the most commonly used, and are more comfortable today than ever before. With metal braces, you have the option of adding colored elastics (rubber bands) for a more unique and colorful smile.
Additionally we do offer Titanium braces for people with an allergy to stainless steel and 24-karat GOLD braces for people who really want to stand out from the crowd! A Gold coated wire and GOLD elastics completes the MIDAS touch on your braces.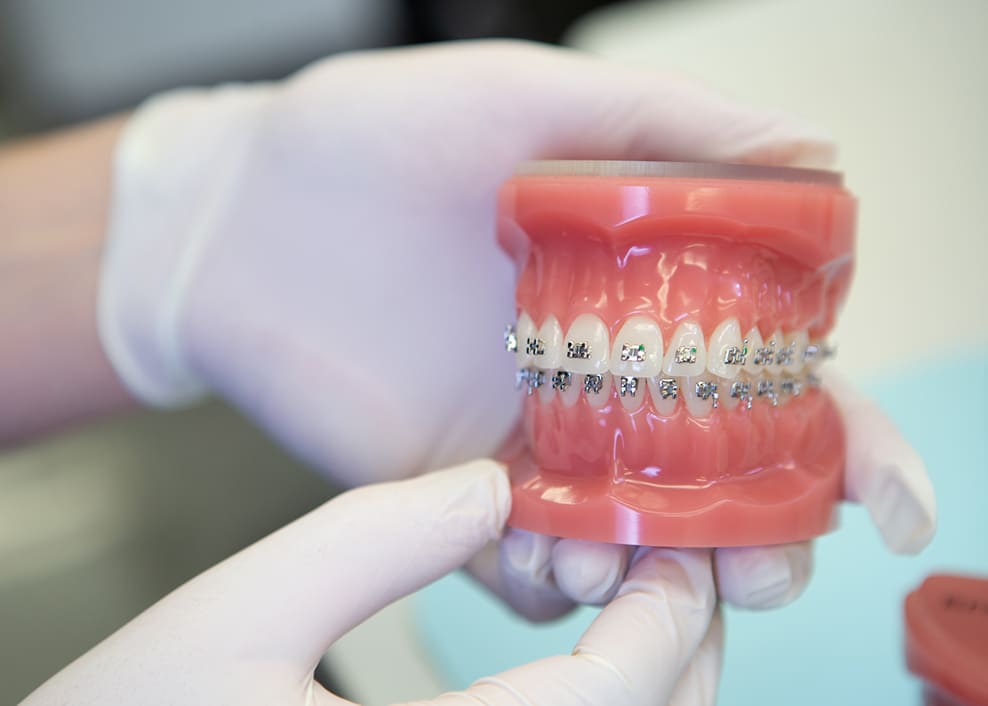 Ceramic braces
Ceramic braces are made of Porcelain which is not only clear but translucent which allows your natural tooth colour to shine through these braces. Ceramic braces are far less visible on your teeth than metal braces. Additionally a special white coated wire is used to hide its presence. For this reason, ceramic braces are used mainly on older teenagers and adult patients who have cosmetic concerns. While they are visually less prominent, they do require more attention to oral hygiene, because ceramic braces are more brittle than their metal counterparts. We use 2 varieties of Clear braces, ones that require elastics to connect the wire and a self-ligating variety which eliminates the need for elastics.
Ceramic braces are you're best choice for adults who need complex treatment that otherwise cannot be treated with Clear Aligner therapy.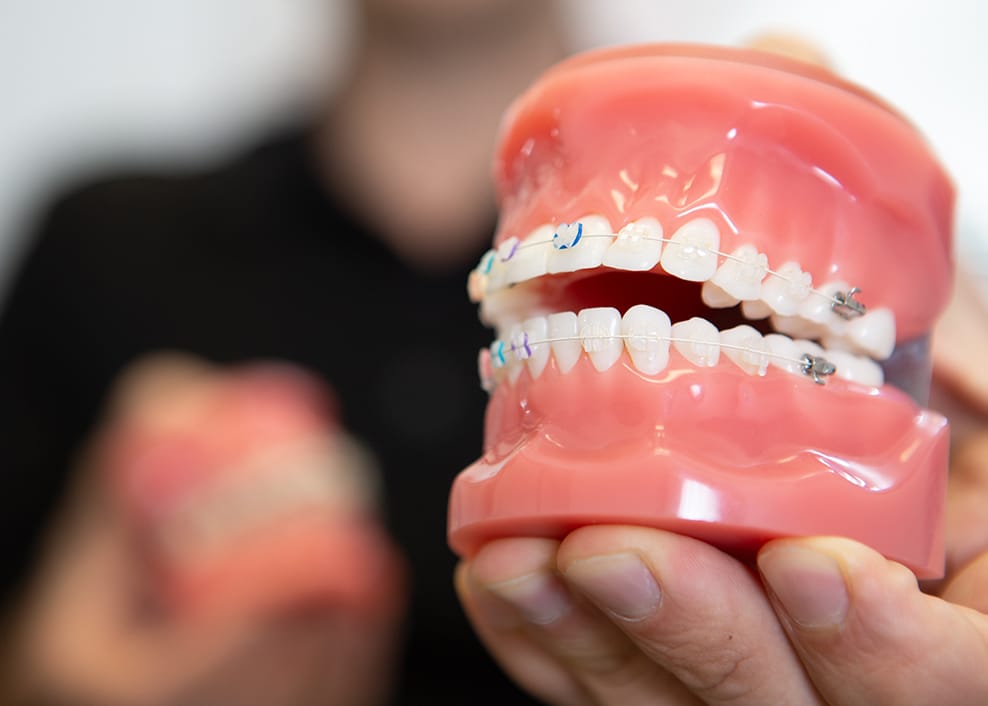 Clear Aligner Treatment (Invisalign or Sure Smile) orthodontic appliances
Clear Aligner Treatment (Invisalign or Sure Smile) uses a series of invisible, removable, and comfortable aligners to straighten your teeth. And no one can tell you are wearing Clear Aligners because it's invisible! Not only are the aligners invisible, they are removable, so you can eat and drink what you want while in treatment; plus, brushing and flossing are less of a hassle. The aligners are comfortable and contain no metal to cause mouth abrasions during treatment.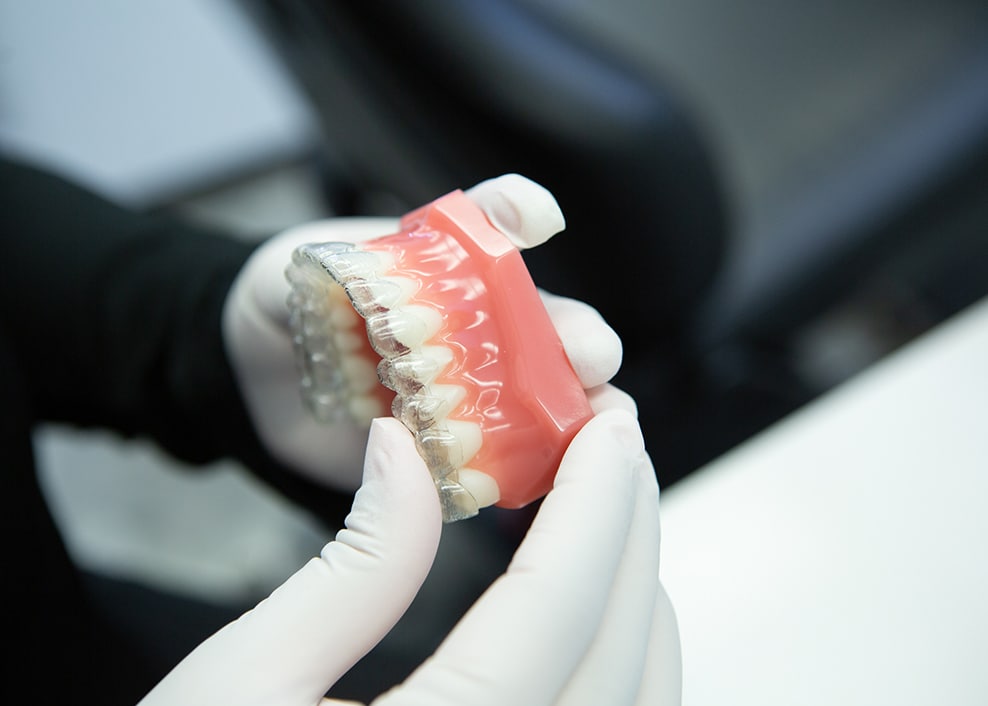 Self-ligating braces
Self-ligating braces are made from the same materials as traditional braces. However, self-ligating braces do not require the use of elastics, which means fewer appointments and less friction placed on the tooth. Self-ligating braces come with traditional metal, ceramic, or clear brackets. They are the same size as metal braces, but use a specialized clip instead of elastics to help the arch wire guide teeth into place. The clip helps reduce the amount of pressure on the tooth, and requires fewer adjustments because there are no elastics to replace.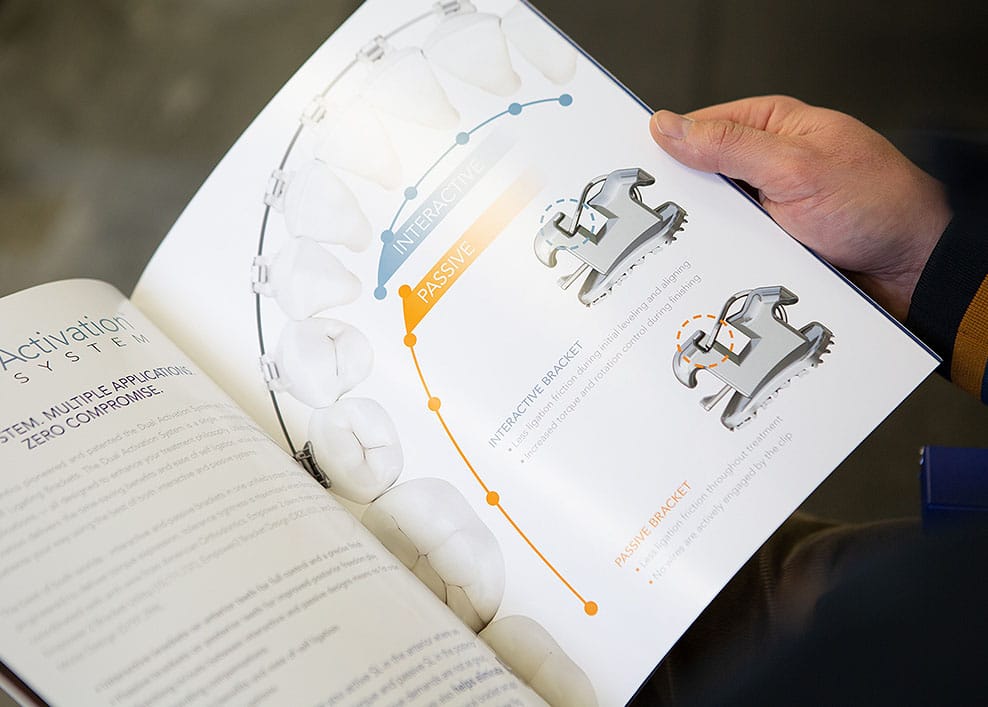 Schedule Your Consultation with
Dr. Lackovic
Book your first appointment it's easy! Fill out our contact form or simply call one of our 2 locations. We are waiting for your call!